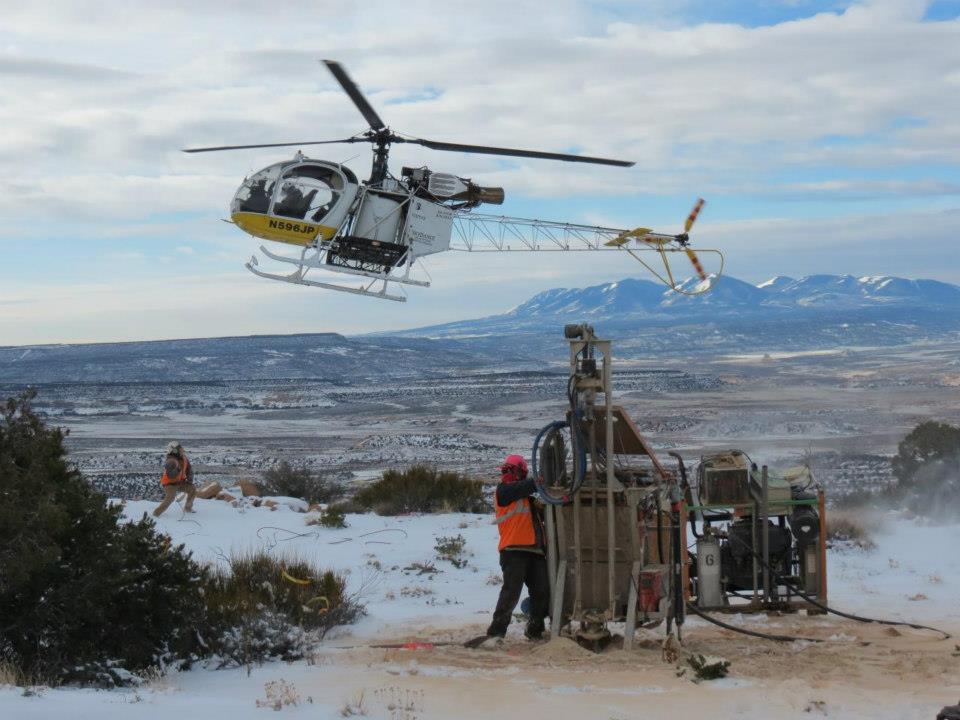 A group of concerned citizens opposed to the Moab-Monticello Bureau of Land Management oil & gas lease sale gathered in Moab Friday to deliver letters and petitions with 76,000 signatures from around the country, asking the BLM to protect the region's watersheds and clean air.  The letters, drawn from around the country as well as locally, seek to halt the auction of thousands of acres of federal lands in southeast Utah to oil and gas companies. An informal coalition of individuals and groups—among them Canyonlands Watershed Council, the Sierra Club, and Deep Green Resistance—has formed to address oil and gas development in the region.
Many worries center around pollution of ground and surface water—in this case, potentially affecting public drinking water supplies. "Several of the parcels proposed for auction are either overlapping or immediately adjacent to wells and reservoirs that are the sole drinking water source for thousands of people," said Laurel Hagen of the Canyonlands Watershed Council, a group based in Moab, Utah. "Two parcels west of Monticello are right over the reservoir protection zone, the parcel south of Moab is within the aquifer recharge area for several proposed county wells, and the parcel near La Sal is less than half a mile from the well at the elementary school."
Several of the letters also state concerns with lowering local air quality, due primarily to energy development and production in the Canyonlands region. "Though the valleys where people live are much more susceptible to air pollution, the BLM is basing its claims of acceptable risks to air quality on the only monitoring station, which is up in Canyonlands National Park," said Michael Carter of the local chapter Deep Green Resistance. "And even that isolated station has registered levels close to violating air quality standards," he added.
"In places like Lisbon Valley, which is a sacrifice zone for mining and drilling, all of these impacts to air and soil and wildlife are adding up. And several of the smaller parcels are near full-time residences and pose an immediate risk to human health," said Kiley Miller, who lives near one of the parcels proposed for auction. Miller started the petition effort with Credo Action Network, and Food and Water Watch has since joined. 
The official public comment period for the Environmental Assessment ends on October 19th, though the public may still submit unofficial comments until the final decision on the sale. The BLM will issue the final list of parcels to be leased at a yet-to-be-determined date. The auction is scheduled for February 2013.